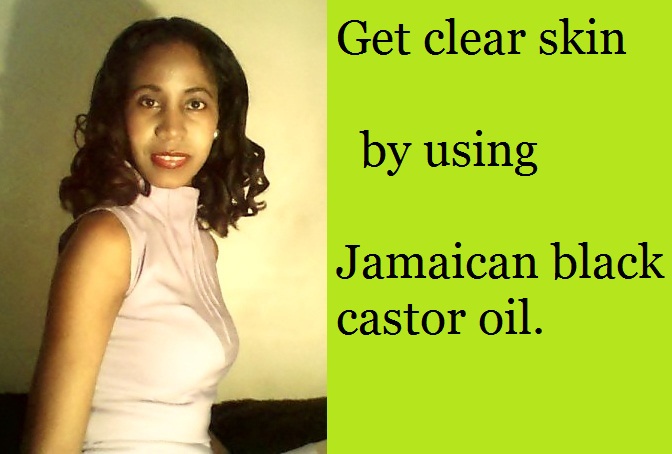 Jamaican Black Castor Oil originally comes from the castor bean of West Africa. Pure Jamaican black castor oil 
is rich in phytochemicals and fatty acids, making the oil useful in various skin and hair treatments. This type of castor oil is promoted as a way to increase hair thickness – a natural alternative to medications like Minoxidil that aid with regrowth – but it also offers other benefits not only for the hair but also for the skin. For example, the oil is also known for cleansing the skin and is considered a helpful remedy against acne.
Jamaican Black Castor Oil is an effective acne treatment because it stops the skin from creating excess sebum, and, in turn, calms the face while keeping it nourished. To apply Jamaican Black Castor Oil as an acne treatment, it is important to first steam the face, which opens the pores on the skin and cleans them of impurities. Then, the castor oil can be applied.
The presence of ricinoleic acid in Jamaican black castor oil gives it antifungal properties, making the oil an effective treatment against bacteria, fungi, and inflammation that result from such ailments as athlete's foot and eczema. Aside from that, this black castor oil also offers moisturizing benefits to soften the hard skin on the feet and hands. Users who know how to maximize the use of Jamaican black castor oil benefit by having fuller, thicker hair and clearer, softer skin.
It is used to promote hair growth and moisturize skin. The castor beans are roasted and boiled before pressing. The process makes the beans darker. During the pressing process burnt ash from the beans mixes with the oil and improves the function of the oil in hair treatments. The oil is cold pressed from the castor beans. Cold pressing assures that the oil's nutrients and the antioxidants remain undamaged.
Black castor oil is a natural balm for eyebrows and eyelashes. As the oil is beneficial for hair it also nourishes eyelashes and eyebrows. It will make them less brittle but stronger and thicker.
Hair treatments do not need to be expensive, and they can take place at home rather than in a salon. One such treatment is the regular application of Jamaican black castor oil.
Jamaican castor oil differs from other castor oils due to the manufacturing process. The clear castor oil which we are most familiar with comes from the cold pressing of castor beans. Jamaican castor oil is dark brown because the castor beans are first roasted and then boiled before they are pressed to release the oil. The oil contains ash from the roasting process which is not an impurity, but actually improves the function of the oil when used as a hair treatment.