He went to military school, and He also wrote poetry, fiction, drama, and painted.
Following his graduation, Chávez was stationed as a communications officer at a counterinsurgency unit in Barinas.
Befriending the son of Maximum Leader Omar Torrijos, the leftist dictator of Panama, Chávez visited Panama, where he met with Torrijos, and was impressed with his land reform program that was designed to benefit the peasants.
He did a lot of reading, three books that he read included titles by Karl Marx, Vladimir Lenin, and Mao Zedong, but his favourite was a work entitled The Times of Ezequiel Zamora, written about the 19th-century federalist general whom Chávez had admired as a child. These books further convinced Chávez of the need for a leftist government in Venezuela: "By the time I was 21 or 22, I made myself a man of the left".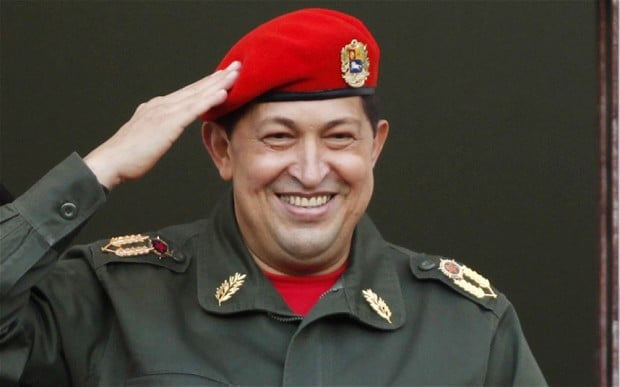 n 1977, Chávez's unit was transferred to Anzoátegui, where they were involved in battling the Red Flag Party, a Marxist–Hoxhaist insurgency group. After intervening to prevent the beating of an alleged insurgent by other soldiers Chávez began to have his doubts about the army and their methods in using torture.
Hugo Chavez became increasingly critical of the army and in the civilian government, coming to believe Venezuela's poor were not benefiting from the oil wealth, and began to sympathize with the Red Flag Party and their cause and their violent methods.