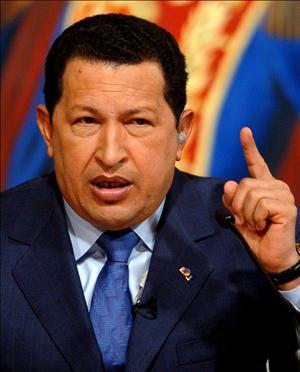 Chávez a captain was assigned to teach at a military academy where
he had formerly trained. Here he introduced new students to his "Bolivarian" ideals and recruited some of them. By the time they had graduated, at least thirty out of 133 cadets had joined his cause.
He was sent to take command of the remote barracks at Elorza in Apure State, where he organized social events for the community and contacted the local indigenous tribal peoples.
Chávez said his experiences with them later led him to introduce laws protecting the rights of indigenous tribal peoples.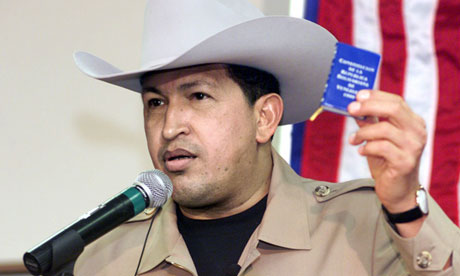 Chávez's presidential inauguration took place 2 February 1999. He deviated from the usual words of the presidential oath when he took it, proclaiming: "I swear before God and my people that upon this moribund constitution I will drive forth the necessary democratic transformations so that the new republic will have a Magna Carta befitting these new times.
The Chávez government's initial policies were moderate, capitalist and centre-left. They had much in common with those of contemporary Latin American leftists like Brazilian president Lula da Silva.
Chávez initially believed that capitalism was still a valid economic model for Venezuela, but only Rhenish capitalism.
Chávez visiting the USS Yorktown, a US Navy ship docked at Curaçao in the Netherlands Antilles, in 2002