The discovery of massive oil deposits in Lake Maracaibo during World War I proved to be pivotal for Venezuela, and transformed the basis of its economy from a heavy dependence on agricultural exports. It prompted an economic boom that lasted into the 1980s; by 1935, Venezuela's per capita gross domestic product was Latin America's highest.
In the 1960s, substantial guerilla movements occurred, including the Armed Forces of National Liberation and the Revolutionary Left Movement, which had split from Democratic Action in 1960. Most of these movements laid down their arms under Rafael Caldera's presidency (1969–74); Caldera had won the 1968 election for COPEI, being the first time a party other than Democratic Action took the presidency through a democratic election.
The Bolivarian Revolution refers to a leftist social movement and political process in Venezuela led by the late Venezuelan president, Hugo Chávez, the founder of the Fifth Republic Movement and later the United Socialist Party of Venezuela. The "Bolivarian Revolution" is named after Simón Bolívar, an early 19th-century Venezuelan and Latin American revolutionary leader, prominent in the Spanish American wars of independence in achieving the independence of most of northern South America from Spanish rule.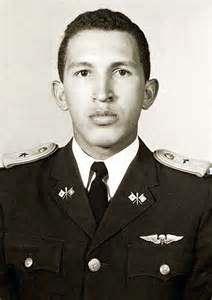 Hugo Chávez also remained in power after an all-out national strike that lasted from December 2002 to February 2003, including a strike/lockout in the state oil company PDVSA. The strike produced severe economic dislocation, with the country's GDP.
Hugo Chávez survived several further political tests, including an August 2004 recall referendum. He was elected for another term in December 2006 and re-elected for a third term in October 2012. However, he was never sworn in for his third period, due to medical complications.
Hugo Chávez, president from 1999 until 2013.
Hugo Chávez died on 5 March 2013 after a nearly two-year fight with cancer.[63] The presidential election that took place on Sunday, 14 April 2013, was the first since Chávez took office in 1999 in which his name did not appear on the ballot.