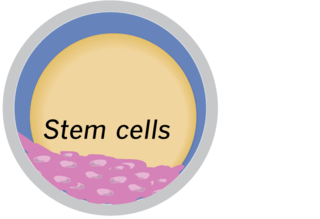 A university of california research team has discovered
a way to use human skin stem cells to generate brain cells. The neurobiologists and their colleagues have created a method to generate one of the principle cell types of the brain called microglia, which play a key role in preserving the function of neural networks and responding to injury and disease.
The finding marks an important step in the use of induced pluripotent stem (iPS) cells for targeted approaches to better understand and potentially treat neurological diseases such as Alzheimer's. These iPS cells are derived from existing adult skin cells and show increasing utility as a promising approach for studying human disease and developing new therapies.
In the brain, microglia mediate inflammation and the removal of dead cells and debris. These cells make up 10- to 15-percent of brain cells and are needed for the development and maintenance of neural networks.
"Microglia play an important role in Alzheimer's and other diseases of the central nervous system.