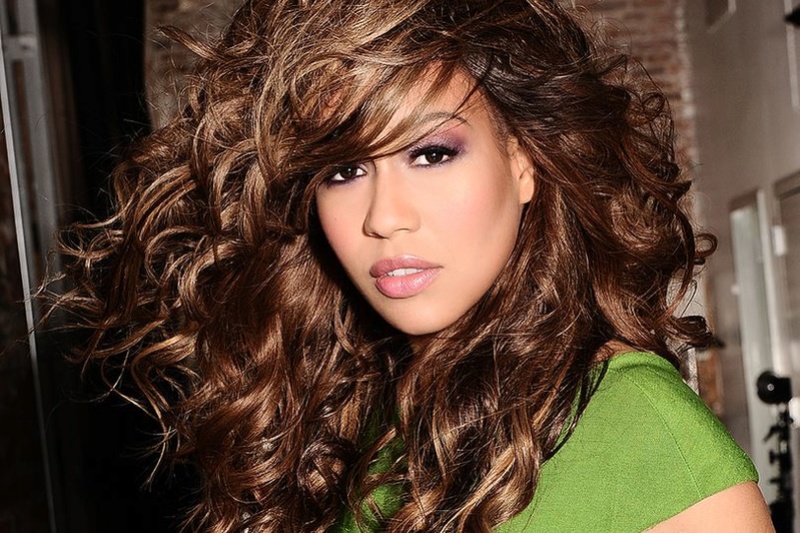 Ferguson has said her family supported her ambition to become a professional singer and helped her through two previous X Factor auditions.
She also revealed that she was "bullied as a kid because my family was poor and I never had the right clothes or toys." Despite having a difficult start in life, the hopeful insisted she wanted people to focus solely on her talent.
Ferguson sang "A Change Is Gonna Come" during her initial audition.   At her bootcamp audition, she sang "Like a Star" to which Cowell said "That is a recording voice!" and Nicole Scherzinger said, "I told you first time I saw her, she is our generation's songbird. She sang "Fireflies" at judges' houses and made it through to the live shows.
For the first live show she sang "Teardrops" and in the second live show she sang "Feeling Good". In the third live show she sang "Why Don't You Do Right?" and in the fourth live show she sang "Wicked Game".

In the fifth live show, Rebecca received a standing ovation from Simon and Cheryl following her performance of "Make You Feel My Love". In the following episode, Rebecca received another standing ovation from Dannii and Cheryl after singing "Candle in the Wind". In the final, she performed a duet with Christina Aguilera, performing Aguilera's hit single "Beautiful". Ferguson's winner's song was a cover of Duffy's "Distant Dreamer", but she finished as the runner-up to Matt Cardle, making her the first female runner-up on The X Factor.
http://www.rebeccaofficial.com
https://twitter.com/RebeccaFMusic
https://www.facebook.com/rebeccafergu…
http://instagram.com/fergyfergbaby