According to a TMZ report, West's personal physician called 911 and reported that 'Ye was suffering from "temporary psychosis due to sleep deprivation and dehydration" and that he was placed under a 5150 psychiatric hold. Doctor Michael Farzam reportedly told police that West was not violent but would likely become so when police came to fetch him. Asked by Billboard on Tuesday (Nov. 22) morning to confirm that he is West's personal physician and that he has been treating the star, Farzam offered a "no comment."
An unidentified law enforcement source told TMZ that the call came in describing a male with mental illness, with Farzam ID'ing the patient as "Jim Jones, 39 years old, 5'8″, 175 lbs." The police report obtained by TMZ also says that Farzam claimed he'd placed West on a 5150 psychiatric hold and wanted him transported to UCLA Medical Center, though it's unclear if Farzam personally placed the 5150 on his patient. Farzam reportedly told police that the rapper had attempted to assault a staff member at the gym where he was working out.

A spokesperson for the Los Angeles Police Department confirmed to Billboard that a patient matching West's description was transported without incident by paramedics to Ronald Reagan UCLA Medical Center on Monday afternoon after reports of a "medical emergency."
TMZ reported that, per protocol for a 5150 hold, West was handcuffed to a stretcher during his transport to UCLA, though that detail has not been confirmed by police or the hospital. Spokespeople for West did not provide additional comment at press time.
Kid Cudi Reveals His Struggle With Drugs and Depression: 'I Was Living a Nightmare'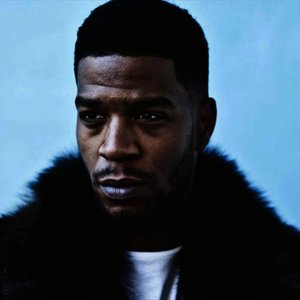 Scott "Kid Cudi" Mescudi is beaming from behind a Los Angeles studio console as his new single, "Frequency," blasts through the speakers. Both the song's sound (progressive, melodic rap) and the smile are surprising, coming from the 32-year-old. Cudi has come a long way since his late-2000s come-up, when he hit No. 3 on the Billboard Hot 100 with "Day 'N' Nite." In the years following, he split with mentor Kanye West; openly struggled with drugs and depression; released a critically panned alt-rock album, 2015's Speedin' Bullet 2 Heaven (Republic), his first to debut below the Billboard 200's top 10; and often seemed to prioritize his acting career (his latest role is in Unified Pictures' Vincent-N-Roxxy, which debuted at the Tribeca Film Festival on April 18) over rapping. But now, fresh off a feature on West's No. 1 album The Life of Pablo and with new music on the way, Cudi is ready to pick up where he left off.
Here, Cudi talks about getting past depression, working on West's Pablo, and why Man on the Moon 3 — the last of his beloved trilogy — isn't happening.
So you just put out "Frequency" and "All In" on SoundCloud. It feels like a fresh take on your Man on the Moon stuff, which is way different than your Speedin' Bullet 2 Heaven album you just dropped.
Anytime you do an album like [Bullet] and you're exploring, it's stressful. I wanted to get back to having a little bit more fun. I always had the most fun when I was just rapping, because it's easy. But I've come to find that people think I'm completely terrible, since I haven't rapped in years. They're so naive. It never really bothered me. But when I came back from my quest, I looked around like, "These are the new hot ni–as. This is what y'all think is the best shit? This shit is not that dope." But where I ruffled some feathers was when I'd have an outspoken opinion about hip-hop, but I'd have a guitar in my hand. I wasn't even a part of the genre at that moment. I can't talk shit while doing rock music. That pisses people off. So if I'm going to say shit is fucked up, I have to have a solution, which is the music. And I have a lot of solutions to fix the inauthentic nature of the business right now. Without me in it, Gotham City suffers.
So no more indie rock Kid Cudi?
Speedin' Bullet was my last outing as the dark, depressing character that people place me as. I needed to get that out of me and that was the only way I could do it. I didn't want to come back to hip-hop making that type of music. We did that already.
People say, "Do Man on the Moon 3!" Yeah, I could've done that. But it wouldn't have been anything anyone liked. It would've been forced. I'm not in a rush. I have six major-label albums. Artists don't get that anymore, especially with the weird shit that I do. We have been blessed to be in the game eight years later.
You haven't done much press lately.
I haven't talked about music. People think I've been quiet because Speedin' Bullet was a shitshow. But to me that was the best thing to happen last year. People are still talking about it. Some people hated it, but they kept talking about it [laughs].