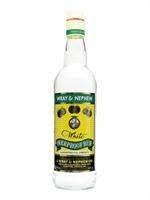 Rum is a distilled alcoholic beverage made from sugarcane byproducts, such as molasses, or directly from sugarcane juice, by a process of fermentation and distillation.The Caribbean has been placed at a disadvantage after subsidies
were granted to rum companies in Puerto Rico and the US Virgin Islands under the Rum Cover Over programme, which provides budgetary support to territorial governments.
Ward said the region has been forced to make painful adjustments to remain afloat, while at the same time reducing the impact on the local workforce.
"Because with a decline in profitability one of the first things to seek to do is to reduce the workforce. Companies have sought in many ways to maintain their existing staff in the face of such competition, so they are to be commended."
Ward said that WIRSPA brought its concerns to regional governments about six years ago, "but we've not been able to effect a satisfactory resolution for our products".
He added that WIRSPA has been holding frequent dialogue with organisations outside the Caribbean, including the European Commission, to highlight the plight of the industry.
"We recognise that the rum industry as a whole is very export-oriented, and any external shocks would be quite devastating to the industry.
CAPTAIN MORGAN® THE ORIGINAL RUM
Back in the day I was called a roguish adventurer, sailing the high seas in search of new adventures. After every victorious escapade, I led my crew ashore to Jamaica's best taverns. These were the rugged, gritty backstreet bars where only those in the know would go to for the best parties and genuinely great times together.
Captain Morgan® The Original Rum is a rum that embodies the spirit of those backstreet tavern parties – with a rich and full-bodied taste perfect for the modern day buccaneers who seek real, authentic fun with their crew.