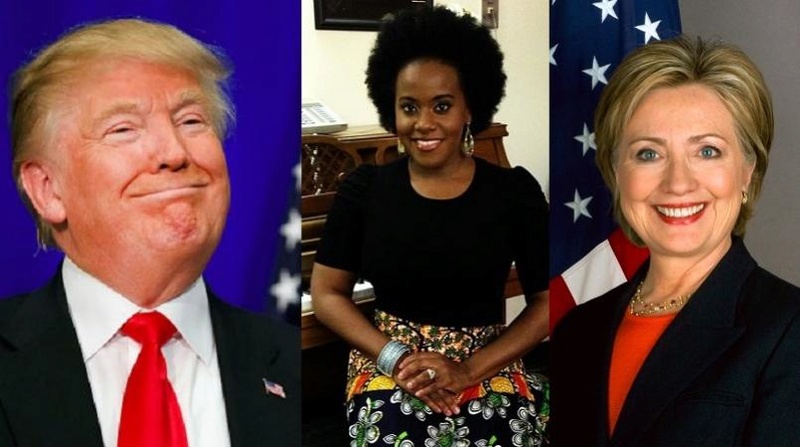 BULLIED for supporting  Trump:  Etana receives tongue lashing online over Trump support

[size=16]In an interview with Anthony Miller on Television Jamaica, the singer noted that her music is for the world and the people but her support of Trump is personal.
Etana, who has a had a falling out with some of her fans, told The News tabloid "I like Donald Trump because he speaks from the heart … Make America Great Again is a great slogan. I would like to meet him."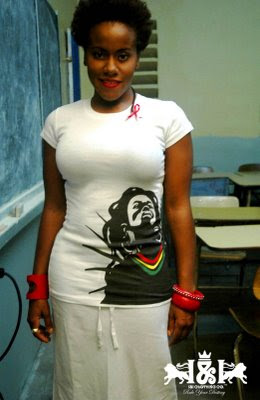 Another person suggested that Etana "needs to research the type of person Trump is before giving him support."
But while the majority of persons blasted Etana's decision to support Trump, some were in support of the singer's decision.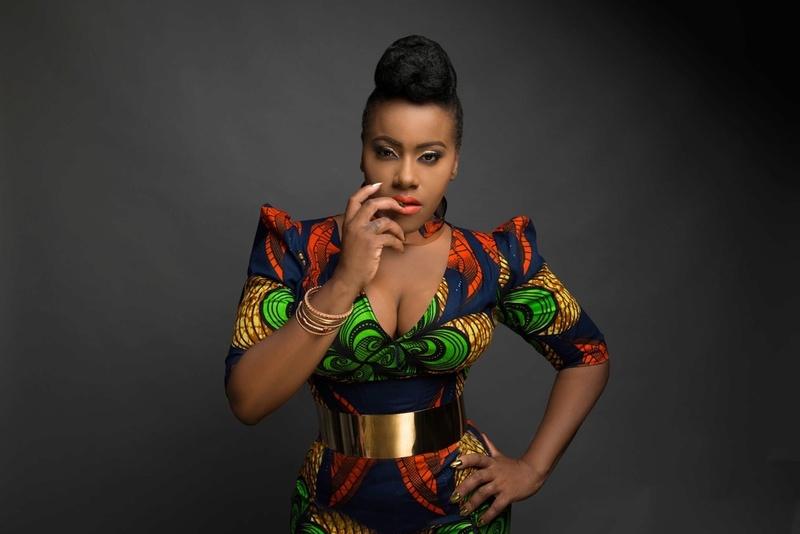 Supporters of Etana argued that Trump's generally negative image was created by the liberal-leaning mainstream media.
"So are you saying Clinton isn't racist, misogynistic, xenophobic ? Remember they were  friends, she is just a better politician – better able to lie to the people and tell them the  earth is flat, until she gets the presidency," said a Facebook user.
Another Etana supporter tweeted, "#MyView BIG UP @EtanaStrongOne for not listening to the propaganda machine and making a decision on your own."
Americans head to the polls to vote on November 8
WHY IS THIS NEWS? Etana, since her debut on the reggae stage has presented herself as a Rasta, as warrior of love, justice, equality and even a feminist to some degree.
Following the interview, statements I made regarding social injustices and politics were not well received by fans, friends and supporters, therefore it's my duty, and out of respect for you to clarify such statements; but most importantly, if I have offended anyone, I use this opportunity to sincerely apologize.

I take this opportunity, however, to state clearly that I am not prejudice, and I do not believe in racial profiling nor any form of discriminatory approaches against anyone or any group of people. It is my belief that for years we have been underserved by individuals who we have elected to serve us and it's time we (as a people) recognize the need to bring these issues to the fore.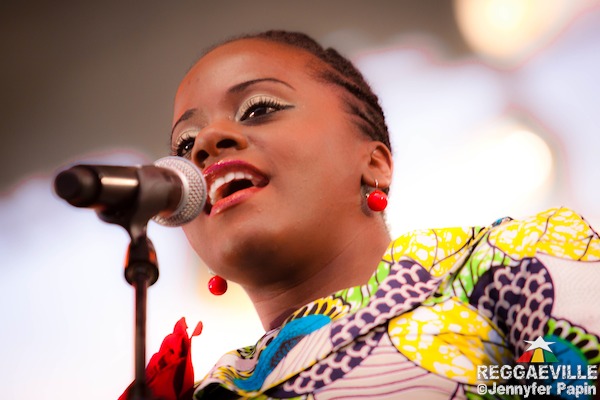 My music is for the world; it's for people, no matter their ages, from all walks of life. My music doesn't divide. My music don't segregate. It's about unity and an appreciation for all people, while highlighting the challenges we face as a collective.
I'm forever thankful for the support you have all given to me over the years.
NOT bullied for endorsing Trump:  President Obama's half brother supports Trump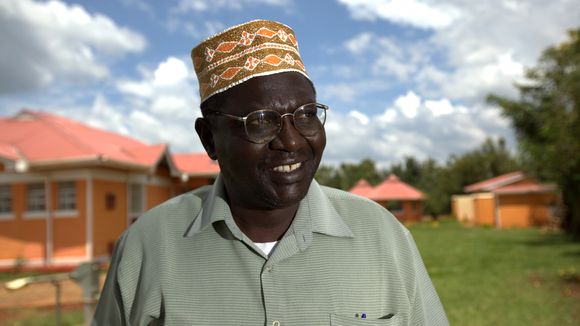 But Malik Obama is a naturalized U.S. citizen, and he's the half brother of the current U.S. president. Most importantly, however, he is an ardent supporter of Donald Trump. At the Trump campaign's request, Malik Obama will be in the audience of tonight's presidential debate in Las Vegas, allowing Trump and his faithful to collectively thumb their nose at President Obama and his favored successor, Hillary Clinton.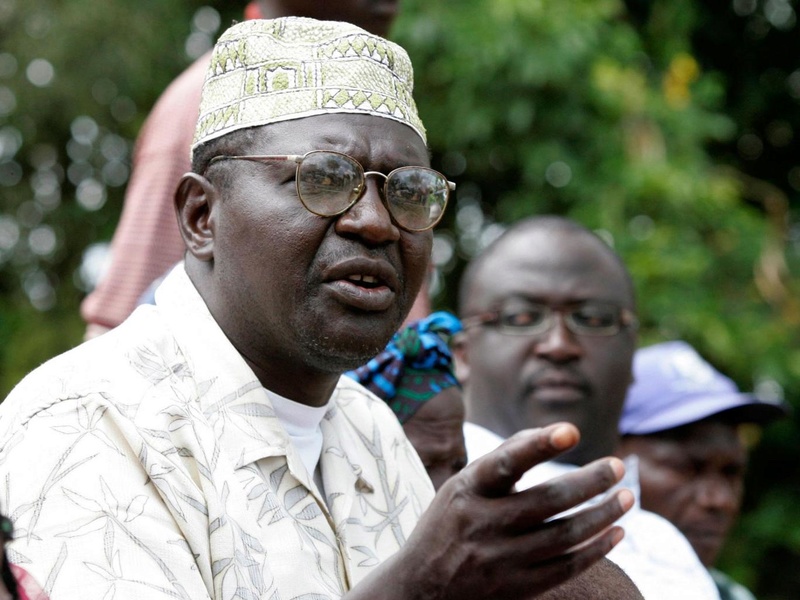 It wasn't always this way. Malik Obama was his half brother's best man when Barack Obama married Michelle. Barack Obama performed the same role at one of Malik's weddings.
Malik Obama, 58, was born in Kenya, but is a US citizen who lives between the village of Nyang'oma-Kogelo and Washington DC. He is the son of Barack Obama, Sr, a Harvard-educated economist who died in 1982. The half brothers first met in the US in 1985. According to Malik, the brothers served as each other's best men at their weddings.
In 2013, Mr Obama tried to follow in the footsteps of his younger half-brother, Barack, in a Kenyan gubernatorial race by huge margins. During his campaign – under the slogan "Obama here, Obama there" – he aligned himself with the US president in an effort to win the office.
"Why would my people settle for a local connection when they have a direct line to the White House?" he said.
I invite Mr Trump to stop whining and try to make his case to get votes," Mr Obama said during a presser in the White House Rose Garden on Tuesday. "He's already whining before the game's even over."
However, there is no clear connection between the events.
Nonetheless, Mr Trump has claimed that Mr Obama was actually born in Kenya, thus not eligible to be president of the United States. a claim has been repeatedly debunked, even by the president himself.
Ted Cruz officially endorses Donald Trump in Facebook post
"After many months of careful consideration, of prayer and searching my own conscience, I have decided that on Election Day, I will vote for the Republican nominee, Donald Trump," Cruz's post said. " … A year ago, I pledged to endorse the Republican nominee, and I am honoring that commitment. And if you don't want to see a Hillary Clinton presidency, I encourage you to vote for him."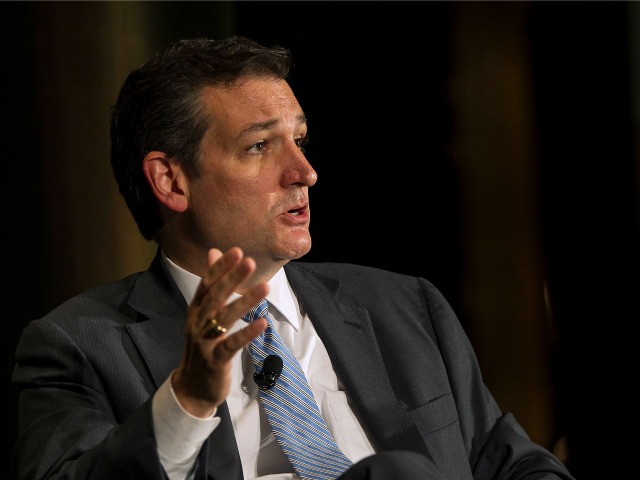 Rafael Edward "Ted" Cruz is an American politician and attorney, who has served as the junior United States Senator from Texas since 2013. He was a candidate for the Republican nomination for President of the United States in the 2016 election.
Kerry Washington is backing and ready for Hillary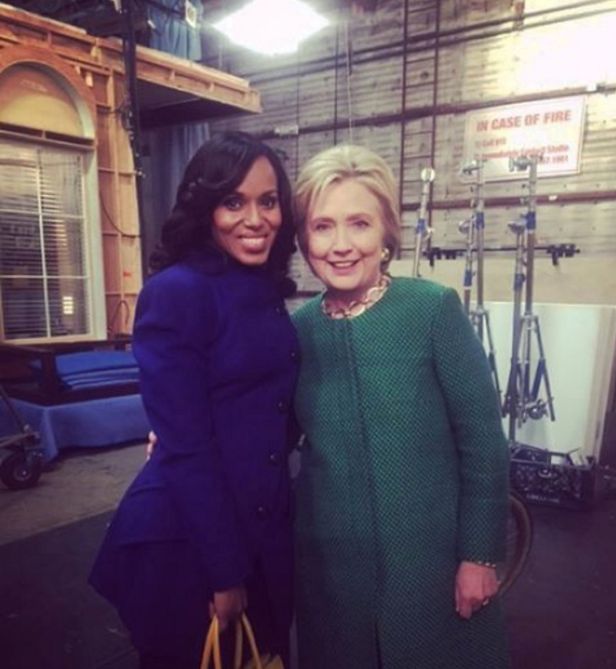 Kerry Washington Instagrammed a photo with Hillary Clinton on Feb. 23, 2016, after the Democratic presidential contender visited the set of "Scandal." She wrote, "#imwithher."
Spike Lee is backing Bernie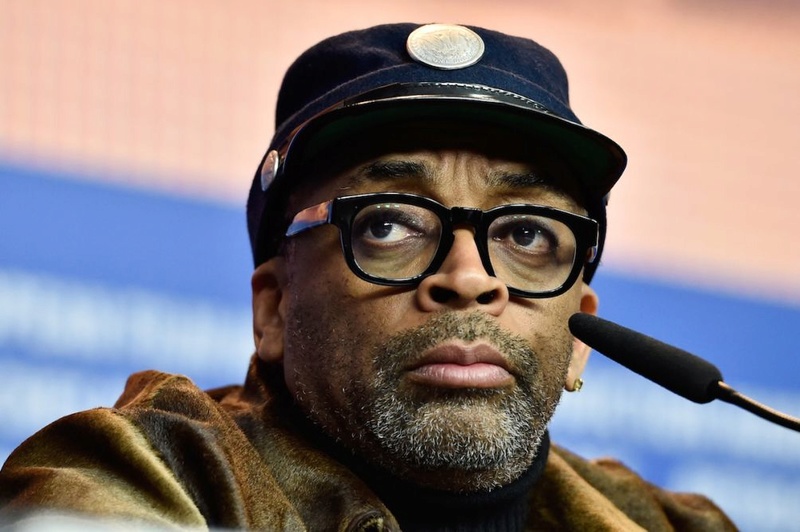 Spike Lee is the voice of a radio ad for Bernie Sanders. "Bernie takes no money from corporations. Nada. Which means he's not on the tape. And when Bernie gets into the White House, he will do the right thing," the "Chi-Raq" director says in the ad.
He has also introduced Sanders at some of the candidate's rallies.
Bernard "Bernie" Sanders  is an American politician, serving as the junior United States Senator from Vermont since 2007. Sanders is the longest-serving independent in U.S. congressional history. Since his election to the House in 1991, he has caucused with the Democratic Party, which has entitled him to committee assignments and at times given Democrats a majority. Sanders became the ranking minority member on the Senate Budget Committee in January 2015; he had previously served for two years as chair of the Senate Veterans' Affairs Committee.
Sanders' campaign against Hillary Clinton for the party's 2016 Presidential nomination raised more money in small, individual contributions than any other in American history, and helped Sanders to rise to international recognition. This was the only time in Sanders' career that he publicly identified as a Democrat, and he has since announced he will return to the Senate as an independent.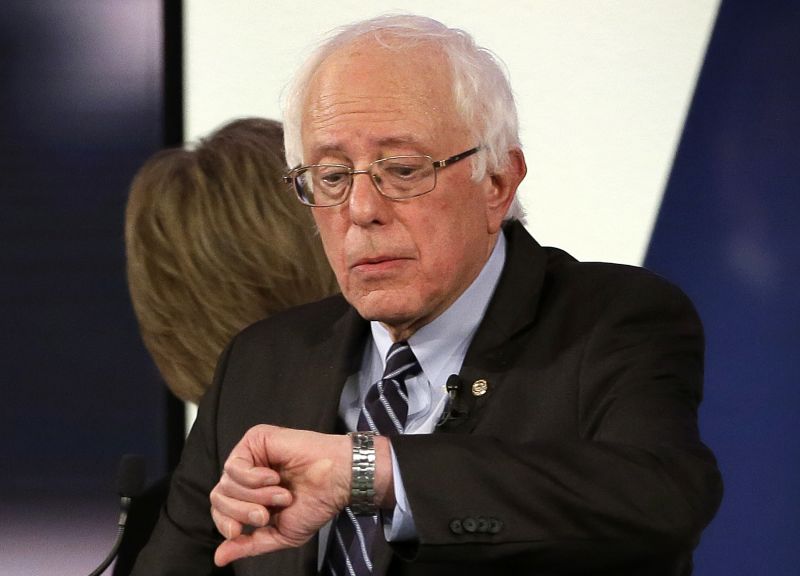 A self-described democratic socialist, Sanders is pro-labor and emphasizes reversing economic inequality. Many scholars consider his views to be more in line with social democracy and New Deal-era American progressivism than democratic socialism.
Sanders was born and raised in the Brooklyn borough of New York and graduated from the University of Chicago in 1964. While a student he was an active civil rights protest organizer for the Congress of Racial Equality and the Student Nonviolent Coordinating Committee.
After settling in Vermont in 1968, Sanders ran unsuccessful third-party campaigns for governor and U.S. senator in the early to mid-1970s. As an independent, he was elected mayor of Burlington—Vermont's most populous city—in 1981, where he was reelected three times. In 1990 he was elected to represent Vermont's at-large congressional district in the U.S. House of Representatives, where he co-founded the Congressional Progressive Caucus in 1991.
He served as a congressman for 16 years before being elected to the U.S. Senate in 2006. In 2012, he was reelected with 71% of the popular vote. Polls indicate that he is among the senators most popular with their constituents, ranking third in 2014 and first in both 2015 and 2016
Hillary Diane Rodham Clinton  is an American politician and the Democratic Party nominee for President of the United States in the 2016 election. She served as the 67th United States Secretary of State from 2009 to 2013, the junior United States Senator representing New York from 2001 to 2009, First Lady of the United States during the presidency of husband Bill Clinton from 1993 to 2001, and First Lady of Arkansas during his governorship from 1979 to 1981 and from 1983 to 1992.
Born in Chicago and raised in the suburban town of Park Ridge, Illinois, Clinton attended Wellesley College, graduating in 1969, and earned a J.D. from Yale Law School in 1973. After serving as a congressional legal counsel, she moved to Arkansas, marrying Bill Clinton in 1975. In 1977, she co-founded Arkansas Advocates for Children and Families. She was appointed the first female chair of the Legal Services Corporation in 1978, and, the following year, became the first woman partner at Rose Law Firm. As First Lady of Arkansas, she led a task force whose recommendations helped reform Arkansas's public schools, and served on several corporate boards.
Donald John Trump is an American businessman, television producer and politician, who is the Republican Party nominee for President of the United States in the 2016 election. He is the chairman and president of The Trump Organization, which is the principal holding company for his real estate ventures and other business interests. During his career, Trump has built office towers, hotels, casinos, golf courses, an urban development project in Manhattan, and other branded facilities worldwide.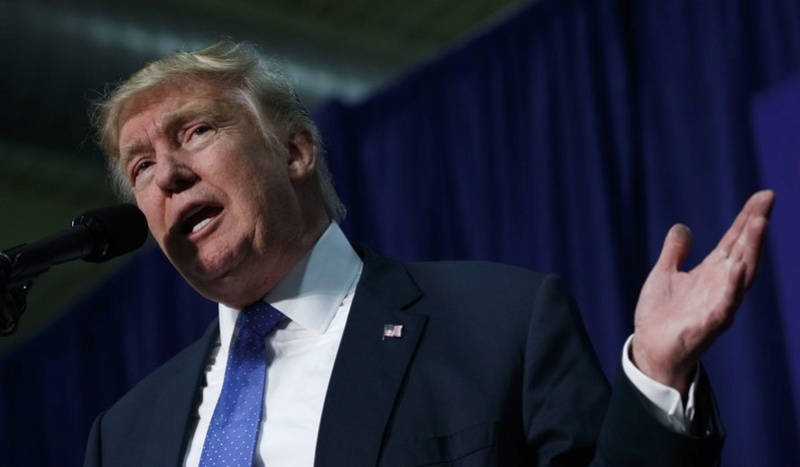 Born and raised in the borough of Queens in New York City, Trump received a bachelor's degree in economics from the Wharton School of the University of Pennsylvania in 1968. While attending college, he worked in his father Fred Trump's real estate and construction firm. He was given control of the business in 1971 and later renamed it The Trump Organization. Trump has made cameo appearances in films and television series, and he appeared at the Miss USA pageants, which he owned from 1996 to 2015. He sought the Reform Party presidential nomination in 2000, but withdrew before voting began. He hosted and co-produced The Apprentice, a reality television series on NBC, from 2004 to 2015. Trump and his businesses, as well as his personal life and political views, have for decades received considerable media exposure. As of 2016, he was listed by Forbes as the 324th wealthiest person in the world, and 156th in the United States.
Another black female that got BULLIED for supporting trump was Azealia Banks
Ok so, I think I'm ready to admit that I'm going to vote for Donald Trump.
— azealiabanks (@AZEALIABANKS) February 1, 2016
I think Trump is the only one who truly has the balls to bust up big business. Hilary is too tied in with them and Bernie has no clout.
— azealiabanks (@AZEALIABANKS) February 1, 2016
In conclusion, I think Donald trump is evil like America is evil and in order for America to keep up with itself it needs him.
— azealiabanks (@AZEALIABANKS) February 1, 2016
And to sum up my rant: I am saying that politicians are inherently evil, I trust the one who is most transparent. https://t.co/Xa1SW3fHH1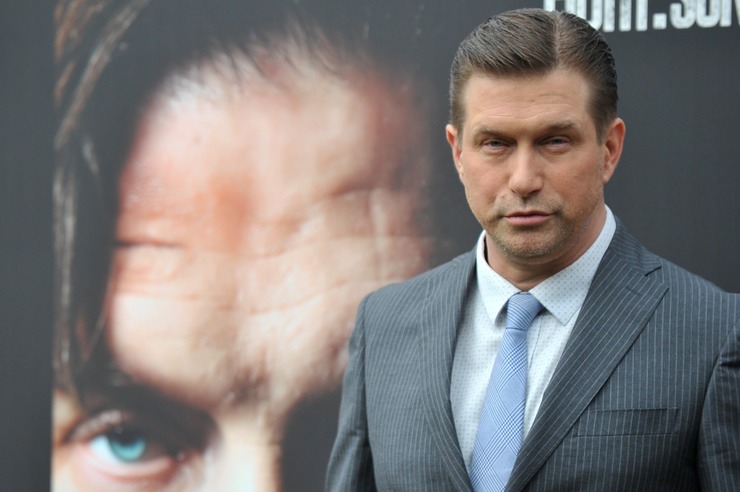 Stephen Baldwin has appeared on multiple seasons of The Celebrity Apprentice, so he and Trump go way back. "Well, he fired me twice," Baldwin jokingly told CNN in July 2015. "But I think he's fantastic." The Flintstones actor admitted that he thinks Trump would make a great president because he's not a politician. "That's why he's surging in the polls. He's saying what he thinks," Baldwin said, acknowledging that Trump doesn't always say the right thing, but still gets people talking about issues.