Jah9, a certified yoga instructor trained in Kemetic, Ashtanga and Iyengar methods, has been known to compel her audiences during her live set to pause, breathe deeply and feel empowered. She opens minds and soaks them in knowledge and positivity. As a way to intimately engage with her fan base, Jah9 also curates an organic rhythm-based yoga experience she calls 'Yoga on Dub'.
Jah9's words are a reflection of the life she has constructed. Considered a nation builder and community activist, she has been heavily involved in youth development work. She has helped develop programs for at-risk youth , worked on the creation of "Healing of the Nation" public awareness campaign.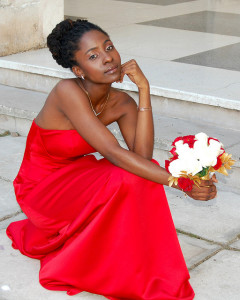 Growing up in a conscious family with a preacher for a father and a social worker for a mother, Janine had always been aware of the injustices in the world. However, it was not until she was on campus at the University of the West Indies that she would embark on a pivotal journey to find her true voice. At UWI, she would gather with a group of fellow socially conscious and Rastafari brethren by a fire to steam herbs and reason for long hours. There her heart was opened to the teachings of Haile Selassie I and her ears to the hypnotic bass of the heavy dub rhythms of roots reggae. Janine eventually embraced her childhood nickname, Jah9, as she learnt the significance of the word "Jah" and the number "9".
A staple on Caribbean's underground poetry scene by 2009, in instrumental dub she found a place where her words could live, and the songs she started to write found eager encouragement. Jah9 began recording with renowned keyboardist and flautist Sheldon Bernard and her demos caught the attention of the legendary Beres Hammond, who then began helping to develop her recording technique. She later teamed up with popular producer Donovan Bennett of Don Corleon Records and released her first 2 singles in late 2010.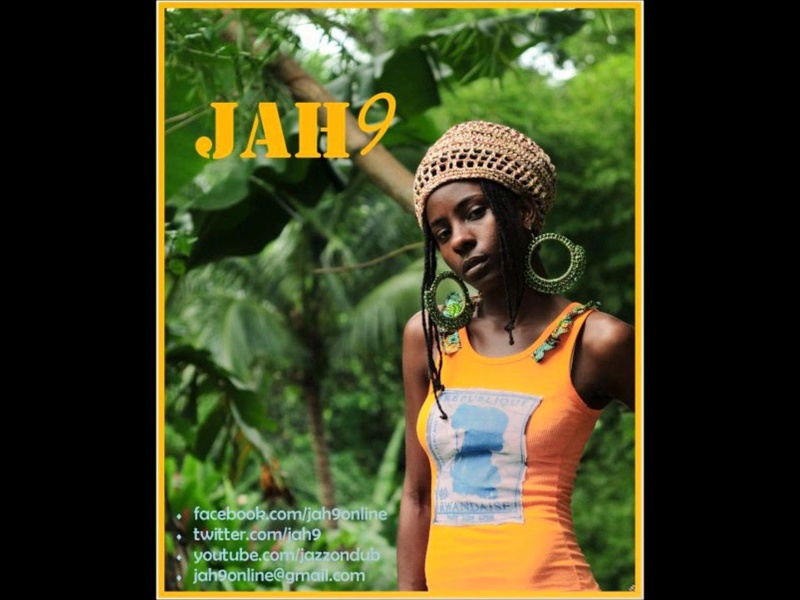 After starting her artistic career in the  progressive poetry scene, she began to release music in 2009 and has since been "credited as the creator of the 'jazz on dub' genre." Her lyrics cover topics such as social activism, Rastafari,  culture,  and gender, among many others.  After releasing several singles and mixtapes, her debut album New Name was released in 2013. Described by United Reggae as "a straight cultural roots album," it was voted album of the year by AchisReggae.com.
Since 2013, Jah9 has performed on the main stage with her band 'The Dub Treatment' at most major European and US reggae festivals. Described as "black magic" and "possessing a chilling yet bewitching vibrato evoking a young Ella Fitzgerald and a rootsy coolness à la Erykah Badu" her dub-filled live performances elevate consciousness and invoke a spiritual reawakening.